Houses for Sale in Country Roads / Stonegate, Milpitas, CA
Buying homes for sale in Country Roads and Stonegate or anywhere in Silicon Valley has numerous benefits. Although a new home for sale in Country Roads And Stonegate is a little more expensive, it is still a better deal than other options. House for sale in Country Roads And Stonegate lets you settle into your home immediately without waiting on renovations. The neighborhood has a variety of turnkey properties. Residents can access many critical points of interest, including freeways and public transportation. If this prospect sounds enticing to you, you can give our team a call or a message. We'll be happy to assist you. We can do scheduled tours and home viewings that will work around your schedule.
WALKABLE ESTABLISHMENTS: The Country Roads and Stonegate area is drivable and connects to several attractions that would offer a good drive. But it's also highly walkable, which means that you will be conveniently near establishments when you become too busy as a tech entrepreneur, startup, or parent. You will also have easier access to public transportation, saving you money on commuting costs. If shopping is your thing, this community has an array of retailers, including grocery stores, clothing shops, pet stores, home goods stores, and more. Dental and medical clinics are also quickly accessible within minutes of any house for sale in Country Road and Stonegate. There are also plenty of food options if cooking isn't your thing or time is tight. Entertainment venues abound here too.
VALUE FOR YOUR MONEY: Country Roads and Stonegate have beautiful, well-constructed, turnkey homes ready to live in as soon as you purchase them. You don't have to worry about any renovations or repairs. Everything is there. Turnkey homes often come with high-end finishes and features that you might not be able to afford if you were building or renovating a home on your own. Turnkey homes are typically much less expensive than the equivalent custom-built home too. Plus, they're an easy way to enter the real estate market. If you're not satisfied, the flexibility of these homes makes it easy to customize them when needed.
BEST OF BOTH WORLDS: Living in a house for sale in Country Roads and Stonegate in Milpitas, California, gives you the best of both worlds. The homes are suburban, and a few feet away, you gradually shift into an area that feels urban. You'll find some of the same conveniences in larger cities, like shops and restaurants. You can go to work by car or bicycle without feeling as though you're stuck in the country. It's all about your personal preference. If you enjoy the sight of nature but don't want to be too far from city life, this is the perfect place. At night, when you come home from a long day at work, it's nice to relax on your porch swing with a book. In contrast, if you want to feel immersed in the hustle and bustle of the city every day, then you're never too far from it.
Milpitas, CA Real Estate Information
MEDIAN PRICE OF SOLD HOMES
HOME OWNERSHIP PERCENTAGE
Homes in Country Roads / Stonegate, Milpitas, CA
5 Real Estate Facts About Country Roads / Stonegate, Milpitas, CA
A house for sale in Country Roads and Stonegate ranges from $138K to $1.75M.
Properties within the community are around 1,423 sqft to 1,946 sqft.
Lot sizes vary from 0.08 acres to 0.1 acres.
Most of the beautiful houses in the area are two-story homes with two to four bedrooms.
House styles are mostly mid-century modern and craftsman-style homes.
Latest Houses for Sale in Country Roads / Stonegate, Milpitas, CA
There are no publicly available listings at the moment. Contact us about available properties in this area.
Contact Us
Country Roads / Stonegate Map
The Country Roads/Stonegate area is a small neighborhood surrounded by Central Milpitas to the west, Parktown to the east, Capewood and Morrill to the south, and Millford Village/Crossroads a little up north. Joseph P. Sinclair Freeway binds it to the west. You'll find Mr. Biryani, H&E BBQ, the ARCO gas station, and Discoveryland-Milpitas on the southern boundary at Landess Avenue. The eastern border begins at Yellowstone Avenue, where you'll pass by Summit School and Rancho Milpitas School. The east edge then bends and continues on the same street, passing through Murphy Park and Robert E. Browne Park. The perimeter continues on the eastern border toward South Park Victoria Drive before reaching the northern boundary at Yosemite Drive. The community's frame then meets the western edge again.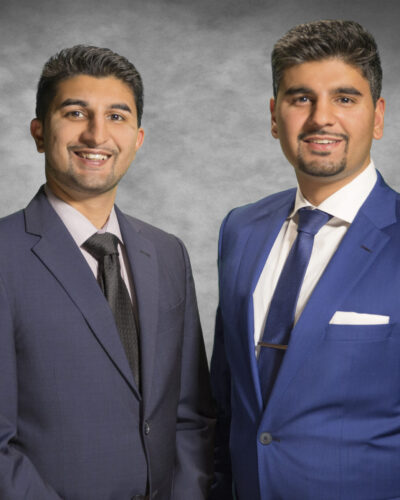 Ready to take the next step?
Being a Resident of Milpitas for over 20 years it has given me local expertise of the area. Being raised by one of the Top agents in Milpitas, Mr. Malik Husain. In his teachings I have come to understand that each client has a unique situation of their own, and I use my resources and knowledge to find out what suits their needs. I have been working With Malik Husain since the age of 16, I quickly fell in love with the business and how happy people were after we helped them. At that time I realized I like helping people. If I can be of any service to your Real Estate needs please let me know!
Who Lives in Milpitas, CA
Things to do in Country Roads / Stonegate
Schools in Country Roads / Stonegate
Around Country Roads / Stonegate, Milpitas, CA
People who like Country Roads / Stonegate also like