Homes for Sale near Peter Gill Park, Milpitas, CA
Peter Gill Park is widely considered to be one of the most attractive parks in the Milpitas area. It is situated inside the city's Milpitas Town Center Villas / Central Milpitas community.
Residents in the area have access to a wide variety of options for physical activity at Peter Gill Park. One of the park's most striking features is a full-sized baseball field dedicated to Milpitas native Michael de Jesus, who passed away at age 18. There are three picnic spots, a playground for all ages, and various sports courts, making this a fantastic setting for a casual get-together. Visitors to the park may also use the park's bathroom facilities. Do contact our staff if you want to learn more about Milpitas' Peter Gill Park and other local recreational areas in Milpitas, California.
A MYRIAD OF BUSINESS AROUND: You might say that Peter Gill Park is the ideal location for you and your loved one to spend time together because of the abundance of facilities and the number of enterprises surrounding the park. Nearby, Peter Gill Park, you'll find various options for dining, shopping, and other forms of recreation, making it simple to pack a picnic, work out, or relax in the park.
BREATHTAKING VISTAS: People will be in awe of the gorgeous sights this park has to offer since it has a large expanse of green fields and a significant number of trees all around it. The calming atmosphere that already exists at Peter Gill Park might be further enhanced by adding these features. Why not go to Peter Gill Park if you seek a place to relax and spend some time?
ALL-AROUND PARK: If you are searching for a site to unwind, get some exercise, or just let your children run wild, Peter Gill Park is the ideal location for these activities and more! Visitors may use the park's picnic areas, sports grounds, children's play area, and many other amenities during their time there.
Video Tour of Peter Gill Park
Milpitas, CA Real Estate Information
MEDIAN PRICE OF SOLD HOMES
HOME OWNERSHIP PERCENTAGE
Homes near Peter Gill Park, Milpitas, CA
5 Real Estate Facts About Homes near Peter Gill Park, Milpitas, CA
Properties in Peter Gill Park are often listed in the market, starting at $600,000 to $2.87 million.
Residences are designed with two to six bedrooms and two to four-bathroom arrangements.
Homebuyers can choose from various floor plans available at Peter Gill Park that range from 1,100 sq ft to 3,300sq ft of interior living space.
Lots varying between 0.05 acres to 0.26 acres are typically available in the Peter Gill Park area.
The real estate portfolio consists mainly of homes furnished with Contemporary and Traditional architecture styles.
Milpitas is home to several lovely parks, including Peter Gill Park. When hanging out, running, or having a picnic, Milpitas flock to this spot. Within Milpitas Town Center Villas / Central Milpitas lies the park. Visiting Peter Gill Park? The following landmarks will help you get there: William Burnett Elementary School is a 4-minute drive from the park via North Park Victoria Drive and East Calaveras Boulevard and roughly 1.6 miles from the park's east side. CrossFit Milpitas is a 4-minute drive south of the area via South Milpitas Boulevard. Peter Gill Park is around 1.2 miles north of Milpitas High School. Just 1.7 miles west of the open area on West Calaveras Boulevard, Paradise Biryani Pointe is a 4-minute drive away.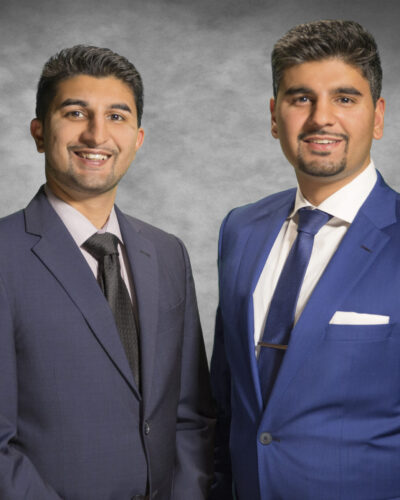 Ready to take the next step?
Being a Resident of Milpitas for over 20 years it has given me local expertise of the area. Being raised by one of the Top agents in Milpitas, Mr. Malik Husain. In his teachings I have come to understand that each client has a unique situation of their own, and I use my resources and knowledge to find out what suits their needs. I have been working With Malik Husain since the age of 16, I quickly fell in love with the business and how happy people were after we helped them. At that time I realized I like helping people. If I can be of any service to your Real Estate needs please let me know!
Who Lives near Peter Gill Park
Things to do in Peter Gill Park
Schools near Peter Gill Park
| School Name | Grades | Admission |
| --- | --- | --- |
| John Sinnott Elementary School | K - 6 | Public |
| Rancho Milpitas Middle School | 7 - 8 | Public |
| Milpitas High School | 9 - 12 | Public |
Around Peter Gill Park, Milpitas, CA
People who like Peter Gill Park also like