Homes for Sale near Ed Levin Park, Milpitas, CA
Ed R. Levin County Park, or simply Ed Levin Park, is not just Milpitas, California's biggest park, but also one of its most picturesque sites in the city. It may be found within Victoria Park / Calera Creek Heights.
Visitors of Ed Levin Park will find a treasure trove of activities and sights that the city of Milpitas offers. The park's recreational amenities include sections designated for hang gliding and paragliding, dog parks, horseback riding grounds, and two lakes, making it an excellent choice for people of all ages and abilities. It doesn't matter whether you're searching for a location to get some exercise, enjoy some time in the great outdoors, or have a wonderful time with the people you care about. Ed Levin Park got you covered. Please get in touch with our support staff so that we can provide you with more assistance and information about the area.
SURROUNDED BY NATURE'S SPLENDOR: Ed Levin Park is situated close to mountains and is encircled by various locations that provide opportunities for outdoor leisure close to the natural environment. This includes the number of paths that may be discovered on your way to the stunning park. These pathways provide a guide for the guests and provide them with a lovely view of the Victoria Park / Calera Creek Heights area.
LARGEST PARK, ABUNDANT FACILITIES: This park has earned an excellent reputation for being the biggest park in Milpitas, and its name reflects this distinction. Because of this, the park can provide its guests with a wide variety of facilities and high-quality services. This includes the breathtaking panoramas that tourists may take in, an abundance of picnic areas, a dog park, a hang gliding and paragliding facility, spots suitable for equestrian riding, and more. Thanks to these amenities, families, and groups of friends are sure to have a good time when they visit Ed Levin Park. Everyone is welcome regardless of their intentions, whether it's merely to rest or partake in some fun activities.
LOVELY BODIES OF WATER: Ed Levin Park is home to the county's most beautiful and biggest park and a plethora of facilities, but it is also home to its hidden gem, which consists of Sandy Wool Lake and Spring Valley Pond. Visitors may go there to relax, take in some fresh air, and take in the breathtaking views of these two lakes. They can also go fishing and bring back a haul of fish before returning home. The abundance of recreational opportunities that focus on nature in Ed R. Levin County Park is undeniable evidence of the park's ability to provide its visitors with a genuine connection to the natural world.
Video Tour of Ed Levin Park
Milpitas, CA Real Estate Information
MEDIAN PRICE OF SOLD HOMES
HOME OWNERSHIP PERCENTAGE
Homes near Ed Levin Park, Milpitas, CA
5 Real Estate Facts About Homes near Ed Levin Park, Milpitas, CA
Homes near Ed Levin Park can be acquired starting from $900,000 and can reach up to $3.20 million.
Residences are painstakingly built and equipped, having three to five bedrooms and three to six-bathroom plans.
Ed Levin Park offers a variety of floor plans ranging in size from 1,700 sq ft to 6,100 sq ft of internal living space.
The majority of homes in Ed Levin Parkare constructed on lots ranging from 0.10 acres to 15 acres.
Contemporary architecture is often seen furnished in homes built in Ed Levin Park.
Latest Homes for Sale near Ed Levin Park, Milpitas, CA
Ed R. Levin County Park is the most extensive park in the city of Milpitas in California. This magnificent and vast park sits within the expansive Victoria Park / Calera Creek Heights neighborhood. Visiting Ed R. Levin County Park with your family will be a breeze if you know where these landmarks are located: Just 1.2 miles southeast of the park, Big Dog Vineyards may be reached in a three-minute drive via Calaveras and Felter Road. Two minutes journey north on Downing and Calaveras Road will get you to the City of Milpitas Dog Park at Ed R. Levin. Ed R. Levin County Park is about 2.7 miles west of Cardoza Park. Rancho Milpitas Middle School is 2.8 miles southwest of the park and can be reached in 7 minutes via East Calaveras Boulevard.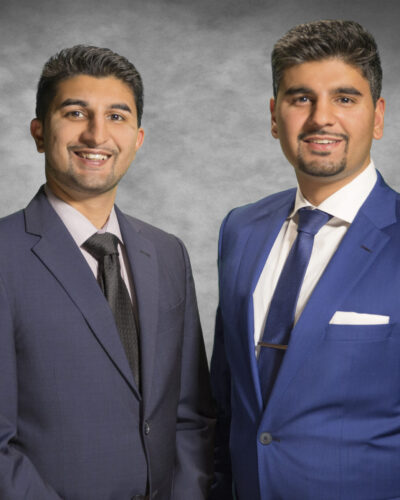 Ready to take the next step?
Being a Resident of Milpitas for over 20 years it has given me local expertise of the area. Being raised by one of the Top agents in Milpitas, Mr. Malik Husain. In his teachings I have come to understand that each client has a unique situation of their own, and I use my resources and knowledge to find out what suits their needs. I have been working With Malik Husain since the age of 16, I quickly fell in love with the business and how happy people were after we helped them. At that time I realized I like helping people. If I can be of any service to your Real Estate needs please let me know!
Who Lives near Ed Levin Park
Things to do in Ed Levin Park
Schools near Ed Levin Park
| School Name | Grades | Admission |
| --- | --- | --- |
| John Sinnott Elementary School | K - 6 | Public |
| Rancho Milpitas Middle School | 7 - 8 | Public |
| Milpitas High School | 9 - 12 | Public |
Around Ed Levin Park, Milpitas, CA
People who like Ed Levin Park also like