Milpitas Lifestyle & Neighborhood Guides
Discover the renowned schools, parks, and top luxury neighborhoods in Milpitas, California. Browse through each page to get detailed information about each school, park, and top community in Milpitas. If you need any help, please feel free to contact us anytime!
Homes for Sale in Milpitas, CA
Milpitas is one of the loveliest cities ever found in California. It has a charming small-town vibe that catches the attention of many homebuyers.
Milpitas is a stunning modest city to consider if you want to live near Silicon Valley. Numerous lovely parks, excellent restaurants, and plenty of gorgeous real estate properties are available across Milpitas. Each neighborhood in the city is rated as safe and tranquil by the residents. Milpitas has many family-friendly communal areas, perfect for homebuyers moving with their families or planning to raise a family in California. The weather in Milpitas is pleasant for the majority of the year, so almost every day is a good day to have fun at the superb restaurants, attractions, parks, arcades, trails, and more. Please do not hesitate to contact one of our experts if you have any questions in the area. Our team of experts will be more than happy to assist you as you get closer to finding the home of your dreams in Milpitas, California.
DIVERSE HOUSING MARKET: Milpitas's real estate market comprises beautiful and comfortable single-family homes, multi-family structures, condo units, apartments, and townhouses. The sizes of the properties are suitable to the spatial needs of mid to large families.
BEDROOM COMMUNITY: Milpitas has an outstanding educational institution, family-friendly parks, and other leisure facilities perfect for families with growing children. Some of the best schools in the city include Curtner Elementary School, Rancho Milpitas Middle School, and Milpitas High School.
PROXIMITY TO SILICON VALLEY: Milpitas is conveniently close to Silicon Valley, only about 11 miles away from the city, approximately a 14-minutes drive. For homebuyers who want to live outside Silicon Valley but not far, Milpitas is the best option for you.
Milpitas, CA Real Estate Information
Median Price of Sold Homes
Home Ownership Percentage
10 Real Estate Facts About Milpitas, CA
The real estate market in Milpitas features a one-of-a-kind assortment of spectacular single-family houses offered at prices that are among the most reasonable in the country. These homes have great architectural details and are of high-quality construction. In addition, some townhomes, multi-family structures, condominium units, apartment buildings, and vacant lots may be located throughout various areas across the city.
The region's most luxurious single-family houses range from $1.08 million to $4 million.
First-time house purchasers will find that Milpitas residences, which generally start at a value of $300,000 and go up to less than one million dollars, represent a good investment opportunity.
The number of bedrooms in local homes might range anywhere from one to eight, depending on the house size.
Aside from that, they can often be created with one to four bathrooms.
With the most common floor plans ranging in size from 600 sq ft to 4,500 sq ft, the available space in most residences in Milpitas may accommodate a wide variety of buyers.
On average, property lots can be as small as 0.02 acres or as large as 0.98 acres.
Luxury, Mediterranean, Bungalow, and Contemporary are just some of Milpitas's most popular choices for residential architectural styles.
There are only three vacant plots of land currently up for sale in the city of Milpitas, and their selling prices range anywhere from $2.5 million to $12 million, depending on the size of the lot.
Most residences in the city include a designated place for garage parking, which is perfect for families who own their cars.
Milpitas Neighborhoods Map
Milpitas is a beautiful city located in Santa Clara County, California. The area of Milpitas includes many stunning and well-maintained neighborhoods. One of the best things about Milpitas is its closeness to the other cities in California. Milpitas is 9.9 miles away northeast of Sunnyvale, 8.0 miles from San Jose, 8.1 miles away west of East Foothills, and 9.9 miles away north of Santa Clara.
Milpitas, CA Interactive Map
Click on any neighborhood for a brief introduction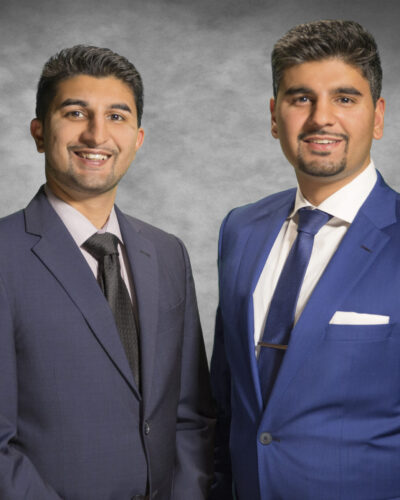 Ready to take the next step?
Being a Resident of Milpitas for over 20 years it has given me local expertise of the area. Being raised by one of the Top agents in Milpitas, Mr. Malik Husain. In his teachings I have come to understand that each client has a unique situation of their own, and I use my resources and knowledge to find out what suits their needs. I have been working With Malik Husain since the age of 16, I quickly fell in love with the business and how happy people were after we helped them. At that time I realized I like helping people. If I can be of any service to your Real Estate needs please let me know!
Who Lives in Milpitas, CA
Featured Neighborhoods in Milpitas, CA